Started selling RAMEN SAUCE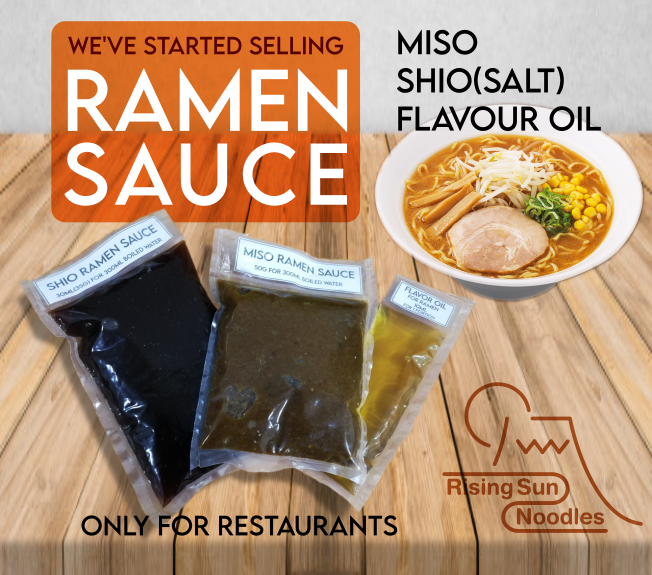 "RAMEN" is the most popular noodles in Japan. Even in South-East Asia, now ramen is one of most famous and popular Japanese food. We, Rising Sun noodles have started selling ramen sauces.
(01) Miso ramen sauce —- This umami is very popular because of its fermented taste. Miso ramen match with spicy taste well, so miso ramen has a possibility of being popular in Sri Lanka!
(02) Shio(Salt based) ramen sauce —- Shio(salt) is very simple stimulated taste. In order to make a complicated delicate and deep taste we strictly selected ingredients. Konbu sea weed, himalayan rock salt, some kinds of dried fish, dried bonito, dried mushroom… By using some kinds of ingredients that have Umami, we created round and deep taste.
(03) Flavour oil —- Just drop a drop, the ramen taste will be much improved. It is an indispensable ingredient for ramen.
Although we will create further flavour, we have just started selling 3 items above.*No pork and beef are used.
We will change noodle culture in Sri Lanka!
Director: Okayama 076 370 7552
Sales: Chamika 077 203 5855
Or message us!
Deliver to within Colombo area and suburbs
(Wholesale only)